The latest famous in a hurry to exploit what should become a booming commercial market
Already established in the United States and Canada, he is currently in the UK trying to break into the nascent cannabis market with his company Ignite selling vaping liquids, electronic cigarettes, edible drops and lip balms containing Cannabidiol extract.
After being honorably discharged from the Navy after four years of service, Dan studied at the University of Florida where he specialized in commerce and criminology. He then became one of the most successful professional poker players in the world, winning more than 50 million dollars in a single year. Although he has not adhered to any social norm, he has earned an uncompromising and trustworthy reputation in the gambling community for always doing what he promised to do. It is a state of mind in which he is involved in many investment opportunities, businesses and personal activities. Now he is focusing on building the most trusted brand in the cannabis industry.
In his words: "I do not do anything halfway when something is close to my heart. Everything I do, I do it at the highest level and Ignite will exceed everything I've done before. I will spare no expense, compromise, and do everything necessary to make Ignite a world-renowned cannabis brand. "
UK, it is legal to sell it, provided that the companies do not declare anything about its medical benefits and that it does not contain THC.
Industry insiders say the money and magnitude of Ignite, currently valued at around £ 90 £, means it has the potential to dominate in an industry that is still in its infancy.
The company's prospect of success fills Carly Barton, an activist for people who consume cannabis for medical purposes. She recently retired from an industry conference after discovering that Mr. Bilzerian was speaking.
"We are building an industry that is just beginning. We have the opportunity to shape it in the way that we feel is appropriate for the people. It is the responsibility to establish a kind of moral standard. We can not let people in and think it's okay to scroll through products with girls. "
As an Internet superhero cartoon character, he lives alone in a large mansion, has had his hair shaved to better show his muscles, and receives regular stem cell injections to treat his sports injuries. .
He says his Instagram feed is the "star movie" of his life, showing the "ambitious lifestyle of sports cars, beautiful things that I thought were really cool when I was a kid and that I would have liked to have. "
THE HISTORY OF IGNITE: FROM SEMEN TO SALE
Ignite's goal is to change what you think about cannabis. Nonconformist company that claims to want to provide a superior product with world class strains and CBD products that will exceed all expectations. With so many unknowns, misinformation and misinformation, Ignite strives to be the catalyst for cannabis change. This company will be dedicated to researching and distributing cannabis of the highest quality on Earth. She works with indoor greenhouses as well as manufacturing laboratories of pharmaceutical quality. This is where it all begins for Dan Bilzerian.
Ignite is committed to providing the purest products in the world. Test and verify, each batch ensures that it does not contain any pesticides, herbicides, viruses, bacteria, microbial agents or any other product likely to harm.
Ignite has been widely commercialized by Mr. Bilzerian's own social networks. It has about 27 million people on Instagram only, despite the shameless sexist nature of many of his publications that evoke a bygone era, that of the 1970 years for example and not that of 2019 after MeToo in which we live.
Dan bilzerian also launches his blog: The Ignite Blog. He does not hesitate on the budget and the methods to put forward his new empire.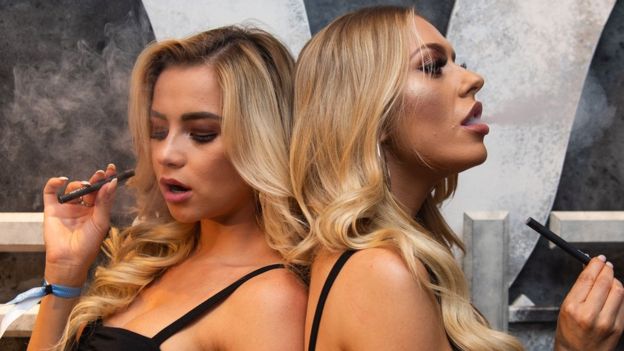 "We're hiring models but it's business. Any successful business has female models. Having attractive women is very attractive to most men, "he says.